Giant Dog Visits With His New Friend!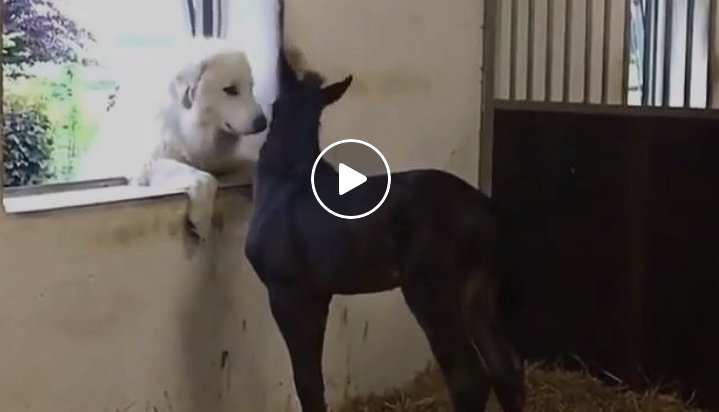 It's not often when you see a giant dog sitting in the window of a foal's stall.  These two are so gentle with each other and they look like the perfect pair.  I have a feeling they'll be friends for a long time!
If this put a smile on your face, Share it with your friends on Facebook!