Help Needed For Ex Kentucky Rolex 3 Day Event Horse!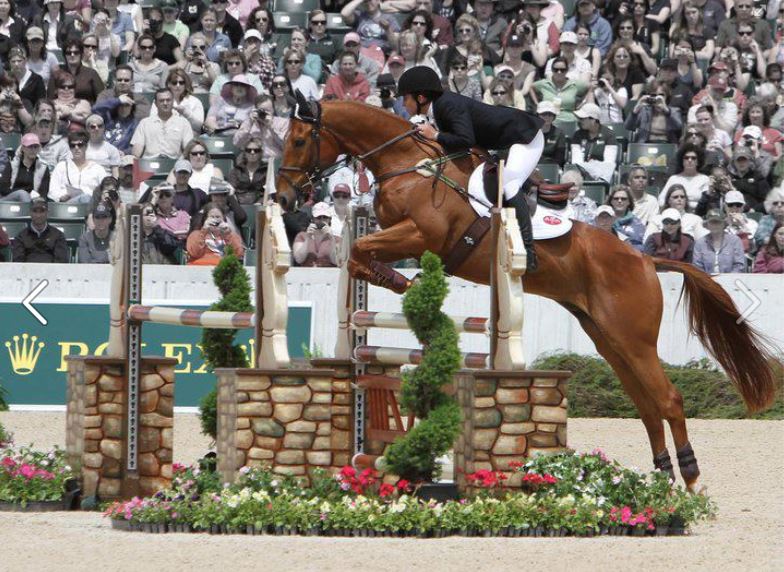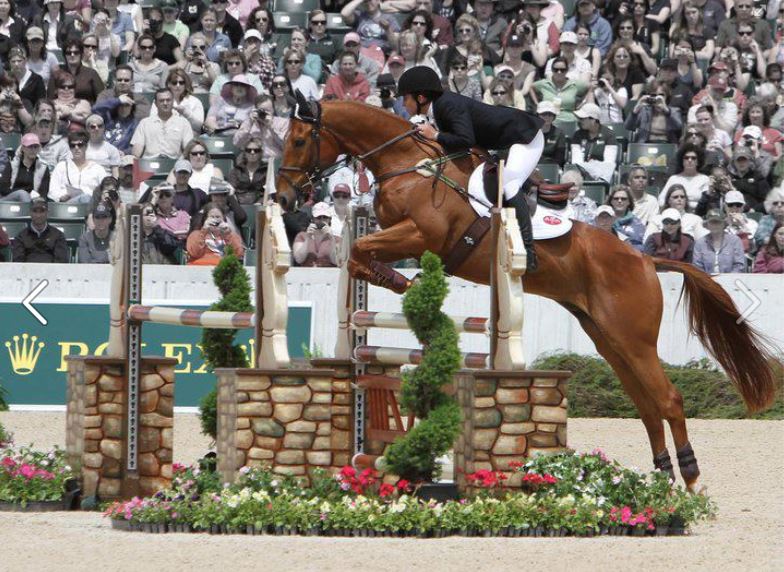 Olivia Loiacono and her horse Subway have always been an amazing team.  From their start in pony club, to placing 4th at the Young Rider Championship – and then on to Placing 15th at the Rolex Kentucky 3 Day Event, they are everything to each other.  Subway has truly been a once in a lifetime horse for up and coming trainer Olivia Loiacono.  Now at the age of 20, he is not competing like he once was, but still can be seen at 3 Day Events and even showing in the Jumper ring in Southern California.
"Subs" as he is called in the barn coliced late on Saturday the 15th of February, knowing how stoic he always is Olivia immediately took him to the hospital when he began to show the signs of discomfort.   Unfortunately he ended up needed surgery, they were not sure what they would find, but quickly took action. He had a grueling 5 hour surgery, they performed a resection taking out 8 feet of small intestine.  They've been told he has a 50/50 chance at this point, but Olivia says "This horse is the toughest horse I've ever met. I'd give anything for him and he is going to get every chance to prove his strength. "
Her major medical and surgical coverage ran out after 8K, because limited coverage is available for a horse his age. 2 days after his surgery her bill already exceeds that amount. This won't stop her from taking all necessary steps to get him healthy again.  She has set up a page at http://www.gofundme.com/6yfsss.  This is a safe and secure way for people to donate towards Subway's recovery.  We are hoping for the best for this amazing team!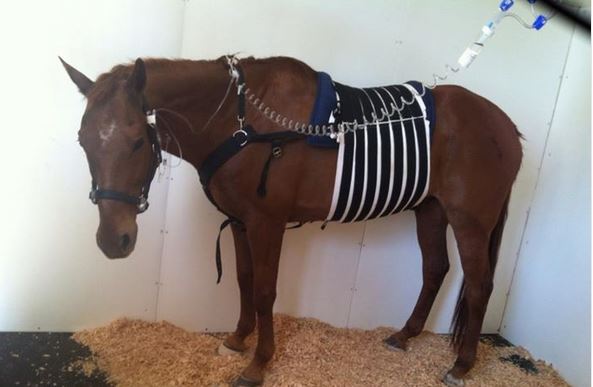 To Donate Please Visit:  http://www.gofundme.com/6yfsss