Horse Health Certificate Requirements Suspended For Hurricane Evacuations – PLEASE SHARE!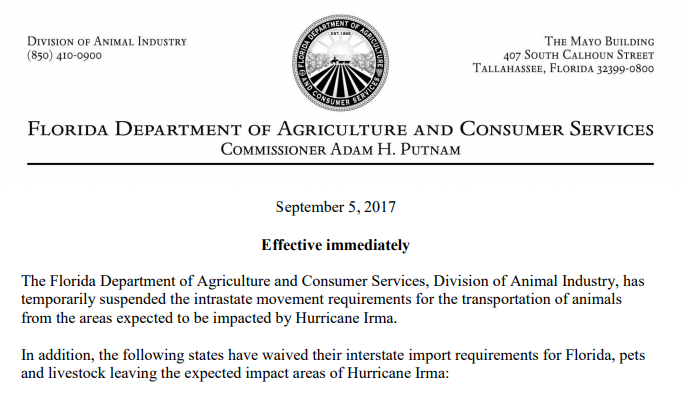 A letter has been posted on farmfreshflorida.com from the Florida Department Of Agriculture And Consumer Services.  It reads,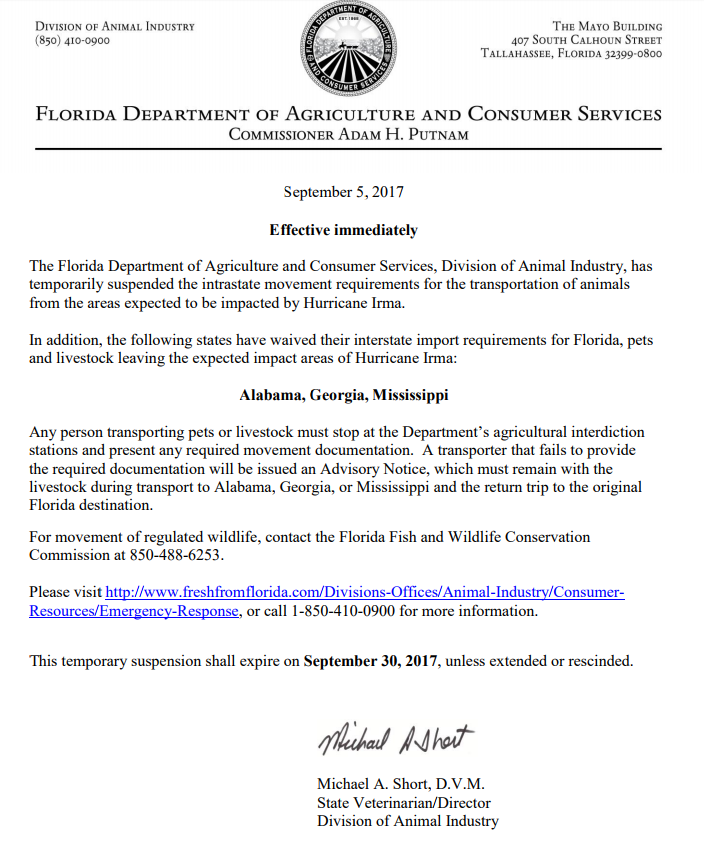 "Please visit http://www.freshfromflorida.com/Divisions-Offices/Animal-Industry/ConsumerResources/Emergency-Response, or call 1-850-410-0900 for more information.  This temporary suspension shall expire on September 30, 2017, unless extended or rescinded."  Click Here to read the letter on farmfreshflorida.com.
Please SHARE this on Facebook for every animal owner who plans on evacuating.