Stallion Has 6th Sense When It Comes To Helping Those In Need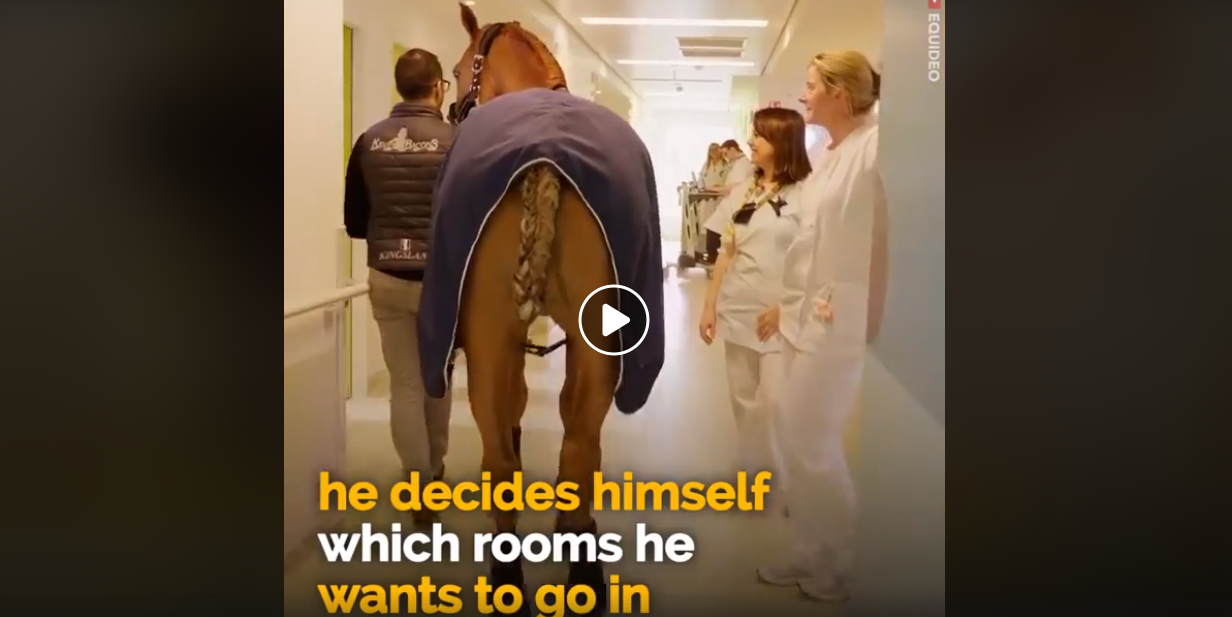 A 14-year-old stallion named Peyo seems to have a 6th sense when it comes to helping those in need. At home, he's plays in his pasture and has fun just like any other horse, but Peyo has another job, one that he takes very seriously. He visits people in need and seems to have a 6th sense about those who need him most. Watch the heartwarming video of this special stallion connect with people in such a special way below.
Peyo is a gift to the people who's lives he touches. Share this on Facebook if you agree!