What would you do if your horse bucked like this?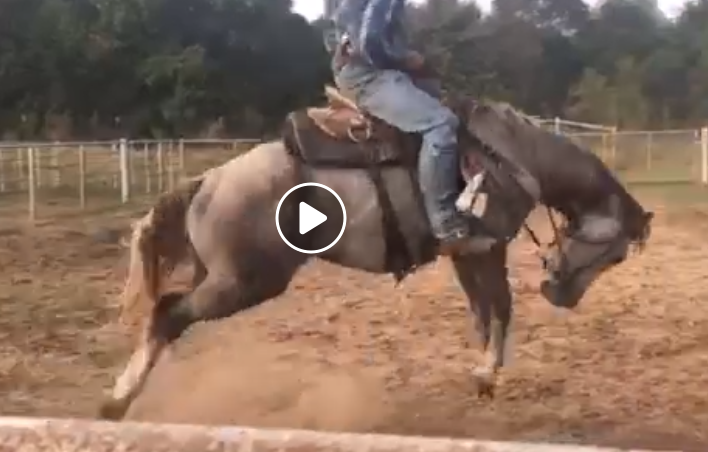 Ol Grey gave his rider the ride of his life….or at least it would have been the ride of my life. To be honest, I wasn't sure if he was going to stay on. One thing's for sure, I would have flown right off!
Tyrel P. commented on Facebook, "Little froggy looking. Good job. No need for Facebook tough guys. That horse had a moment and the rider didn't scare him or harm him just got through the moment together. Good job." Share this on Facebook if you agree with Tyrel!