Evander Holyfield Admits That He Punched A Pregnant Horse In The Face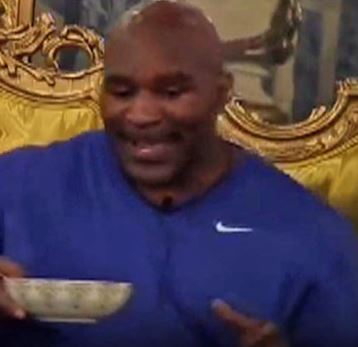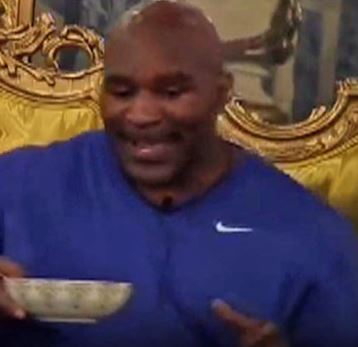 Evander Holyfield wasn't joking when he said he punched a pregnant horse in the face…
Holyfield made the shocking confession during tonight's episode of UK Celebrity Big Brother .  Thankfully an hour later he was KICKED OUT of the house.
The ex-heavyweight boxer told his roommates who looked horrified that the pregnant horse bucked him off and embarrassed him … so he punched it in the face.
I can't even imagine being on the receiving end of his punch 🙁
Watch the video below … and then reconsider the way you felt when Mike Tyson bit his ear off.